"We don't just want seniors to survive, we want them to thrive – by being in a relationship with a community. It's a demonstration of what we value as a community. That's why we should step up and give to West Perth Village…" -Sharon Pharazyn
West Perth Village Groundbreaking Ceremony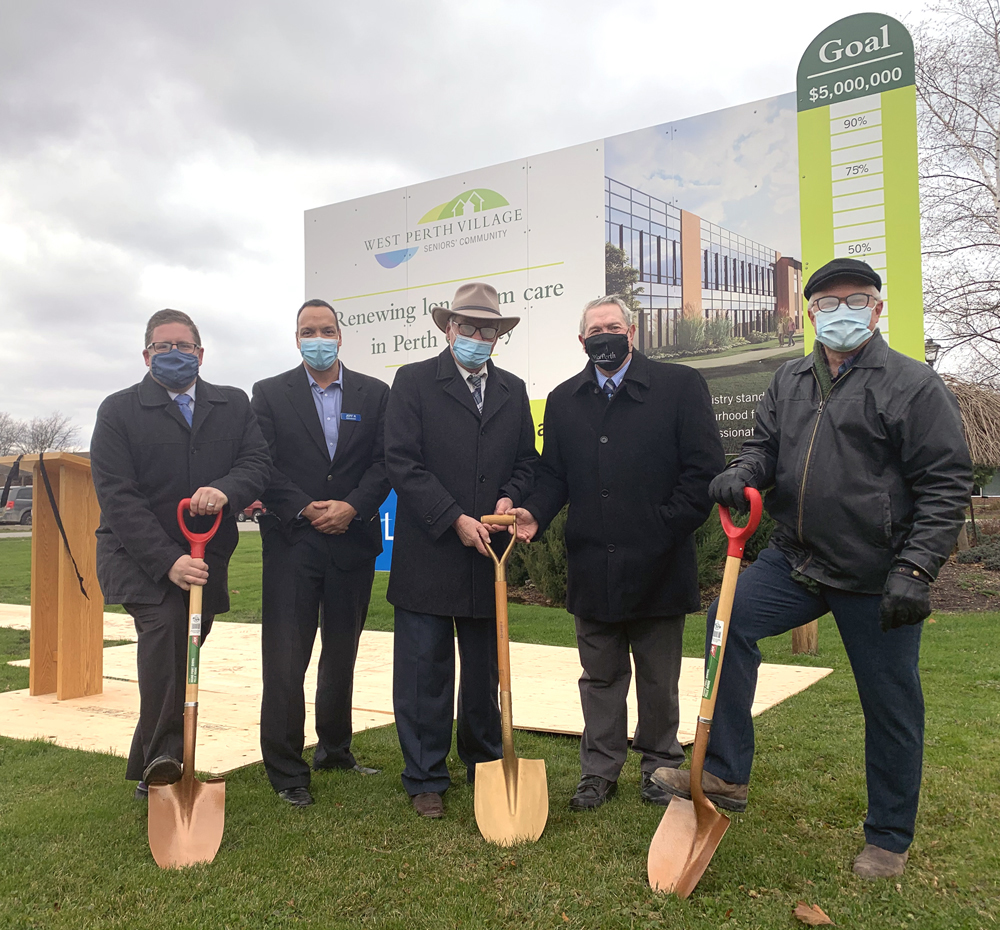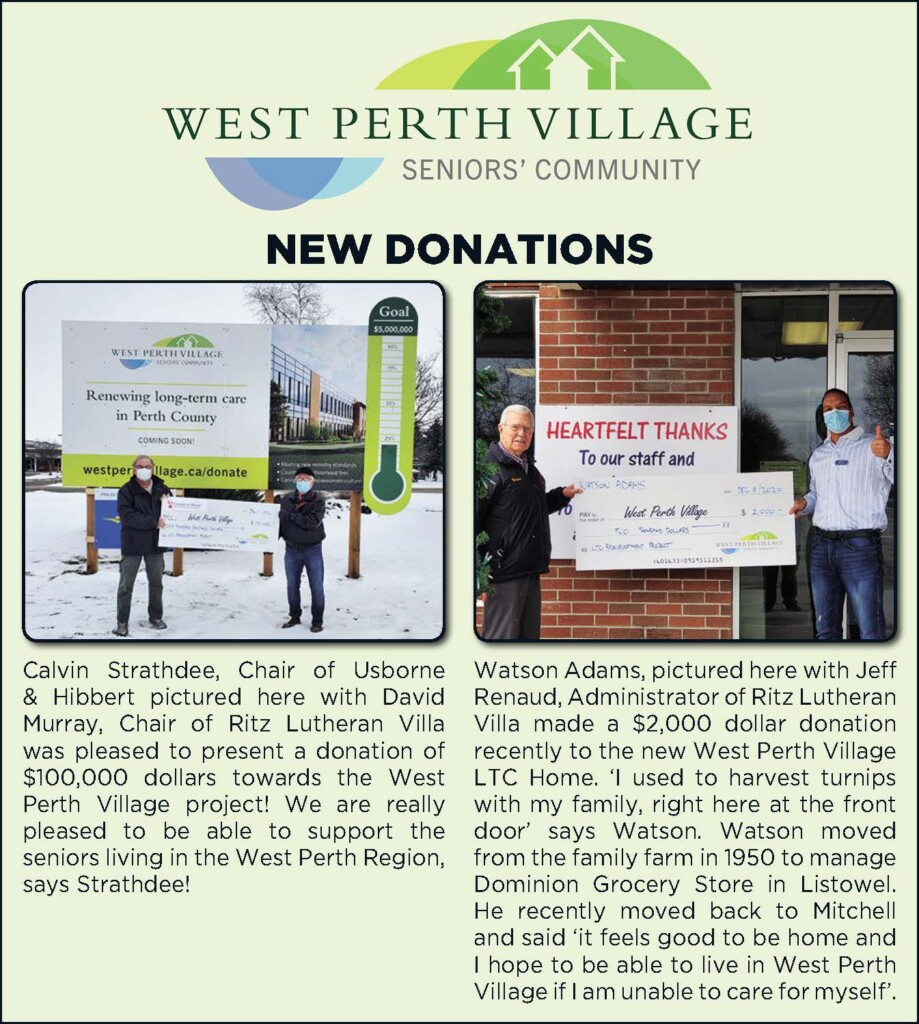 Urgent – Gala Cancelled due to COVID-19 outbreak.
Upon the advice of all relevant health authorities, we have decided to cancel the West Perth Village Gala (Betting on Seniors) until further notice. We will update all ticket holders with more information as soon as that becomes available. Until then, thank you for your support and patience as well work through these difficult times.
West Perth Village In The News
Province Gives Go-Ahead for Ritz Villa Construction
Local Tim Hortons Pledges $25,000 to Support West Perth Village
West Perth Village Development Update
Board of Directors Makes $117,000 Pledge of Support
Community Voices
Meet the people in our community who support West Perth Village and the future of long-term seniors' care in Perth County.
Sharon's Story
Keeping seniors surrounded by dignity and happiness – that's the original vision.
Sharon Pharazyn and her brother first visited Ritz Lutheran Villa in early 2018 – they brought their Mother to live there in long term care very soon after.
"We discovered a culture of respect and honour that permeated every part of the Ritz," says Sharon, "and ever since, our Mom has experienced an amazing effort to care for the whole individual – for her spiritual, emotional and physical needs."
Very early on in their relationship with Ritz Lutheran Villa, Sharon and family went through the emotional challenge of planning a big family wedding and ensuring her Mom could be there.
"I remember sitting in the Director of Nursing Care's office and crying because I didn't know how to make it happen – for my Mom to be at my son's wedding. The team at the Ritz responded so well; they said we'll make this happen and we'll support you and they did. My Mom looked beautiful for my son's wedding – they went the extra mile and our day was complete."
Stories like Sharon's are common thanks to the culture of care and compassion at Ritz Lutheran Villa and the Mitchell Nursing Home.
"Charlie Ritz was focused on ensuring seniors stayed connected with the community, with family and friends. He wanted to ensure seniors were surrounded by dignity and happiness in their later years. If we didn't have long term care here, you'd end up isolating a lot of people from the life they know. That is traumatic. Keeping close is key to our well-being."
As new Ministry long term care standards come into effect, the culture that so impresses Sharon and family and others like her will transfer to West Perth Village.
"We don't just want seniors to survive, we want them to thrive – by being in a relationship with a community. It's a demonstration of what we value as a community. That's why we should step up and give to West Perth Village – the culture and community that is so strong here will only be better with a modern, bright and spacious facility to match."
Pamela's Story